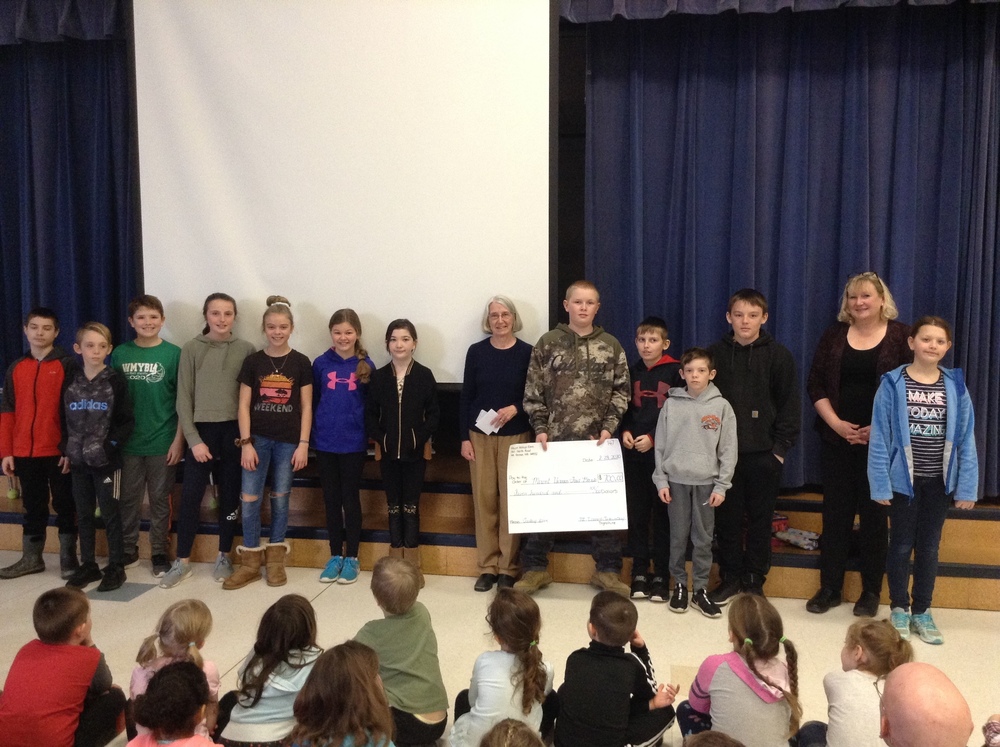 MtVES Students Support Local Food Bank
Janet Delmar
Friday, February 28, 2020
Throughout the holiday season and into the new year, students at Mt. Vernon
Elementary school hosted a reverse penny challenge in grades PreK-5. This year the
students raised over $700. On Friday, February 28th, Carol Fuller, a representative
from the Mt. Vernon Food Bank joined our school-wide assembly to accept our donation
from Mrs. Boyce and the fifth-grade students. Congratulations to all of our students and
families for working together to support our own community members in need.